Chrissie is a Usui Reiki Master Teacher Practitioner and Karuna® Reiki Master Practitioner. Chrissie studied her complete Reiki Mastership with Allan Sweeney at the International Reiki Healing and Training Center. Allan Sweeney, PhD (AM), is an honorary President of the Japanese Reiki Oneness World Network in Japan and is one of the first Westerners to 'discover' Dr Usui's Reiki Manual, more than 70 years after his death. Chrissie is a member of the International Reiki Healers Organisation..
Chrissie has been a Lightworker and a student of new age metaphysics since 1987, studying Louise Hay, Dr Susan Jeffers, John Bradshaw, Orin & Daben, Dr Bernie Seigel, Marianne Williamson, Melody Beattie, Dr John Gray, Chuck Spezzano, Dr Wayne Dyer, Shakti Gawain, Denise Linn, Barbara de Angelis, Doreen Virtue, John Edward, James van Pragh, Matthew Manning, Barbara Brennan, Thich Nhat Hanh, Sogyal Rinpoche, Babaji's Kriya Yoga, Karen Kingston's Space Clearing amongst many others..
Chrissie has been running a new age metaphysical share forum Lighting The Path for a few years and has been sharing growth and support with new age students worldwide; and meeting some of them in person who visit London from overseas. Prior to opening Lighting The Path, Chrissie was sharing growth and support with like minded souls at Louise Hay's Conversation Room for a couple of years and Dr Susan Jeffers Conversation Room and is still in touch and growing with the many kindred spirits met along the healing journey.
Chrissie is a graduate of the Hoffman Quadrinity Process and runs independent Hoffman self support groups from home for those who wish to get together after the Process for support.
Chrissie is a participant of the Centerpointe Programme.
Chrissie practices Gi-Gong, Energy Yoga, Hatha Yoga, Asthanga Yoga, Tantra Kriya Yoga, Chakra Yoga, Babaji's Kriya Yoga, Babaji's Cobra Breath, meditates and runs regular monthly Reiki Share groups at her home in Shooters Hill, London SE18..
Chrissie is a Vegan and Alkalarian and is currently studying an ITEC course in holistic massage.
Chrissie is a qualified First Aider and Defribillator.
Chrissie organised a Reiki Charity Day, with the assistance of 4 fellow reiki practitioners in June 2006 and raised £2,400 for Teenage Cancer Trust. Over 100 clients were treated on the day to a reiki session. Comments will be posted shortly.
Chrissie is organising another Reiki Charity Day in the Spring/Summer of 2007 working in conjunction with other therapists to raise a target of £10,000 for Whizz-Kids.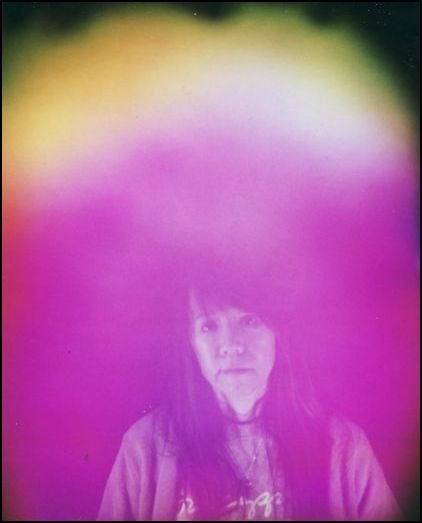 Aura Pix May 2007
For an interpretation on aura colours Auraworld UK
I will add the full interpretation of my aura pix above here shortly




Chrissie is an Enneagram Type 9 - click on the pix for further details and to find your type.

For more details contact Chrissie Clout via:
E-mail: UsuiReikiHealing@aol.com
Phone: 0208 319 3949